Every business, albeit its size, faces problems and challenges that need to be addressed. It is important to know how your business is doing: turnover, expenditure, customer experience, and many more such data points. As businesses start growing, it becomes difficult for data-driven organizations to manage data regularly. This is where Power BI comes in as a Business Intelligence (BI) tool to ask questions, get answers and explore the growing pool of business data. Power BI is a self-service BI cloud service that provides interactive visuals where end-users can create reports and dashboards. Moreover, it is centered on the secure, streamlined power of cloud computing and is an interesting mix of SaaS and desktop apps.
An analyst uses relevant data and a tool to churn out insights from this data efficiently and then presents it to the end-user for business direction. So, one must understand the data, prepare, and model the data and derive insights from it. The insights feature of Power BI is in-built on a growing set of advanced analytical algorithms developed in conjunction with Microsoft Research. This is to enable people find insights on data using novel methods. A Special Quick Insights canvas with 32 separate insight cards display the visuals, wherein each card has a chart or graph and a short description. Similarly, you can interact with the insight cards and run insights on a dashboard tile too.


Power BI acts as a centralized repository for your data. It is better to switch to Power BI if you are using spreadsheets, emails and database files independently for sharing business data. It brings data from different disparate systems including applications like SharePoint, Google Analytics, Azure, Marketo, Facebook, Quickbooks, etc. onto a single place. Likewise, Power BI helps in easy report building. Its drag and drop user interface helps you find required insights and visualize. This enables your team to identify trends, maximize profitability, make smarter decisions, choose business opportunities easier, and overcome challenges easily. The Power BI service allows the sharing of reporting features through content packs with the help of natural language. Above all, users can see real-time analytics, obtaining required information instantly. As a matter of fact, Power BI's mobile app with its vibrant graphics lets you understand your KPIs wherever you are.
Power BI after all lets you see the past, current, and future scenarios all in one place, with data modeling to support it. If you want to collaborate your dashboards with your co-workers, you need a Power BI Pro license, or the content needs to be in Premium capacity.
Power BI Pricing and Features
Every user within Power BI is either Free or Pro. The main difference between a Free or Pro user is in its sharing and collaboration feature. Only Pro users can:
Publish content to app workspaces

Consume apps without Premium capacity

Share dashboards, and

Subscribe to dashboards and reports
Free users can connect to all data sources through all connectivity options such as DirectQuery, live connection, and by using data gateway.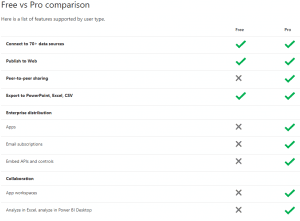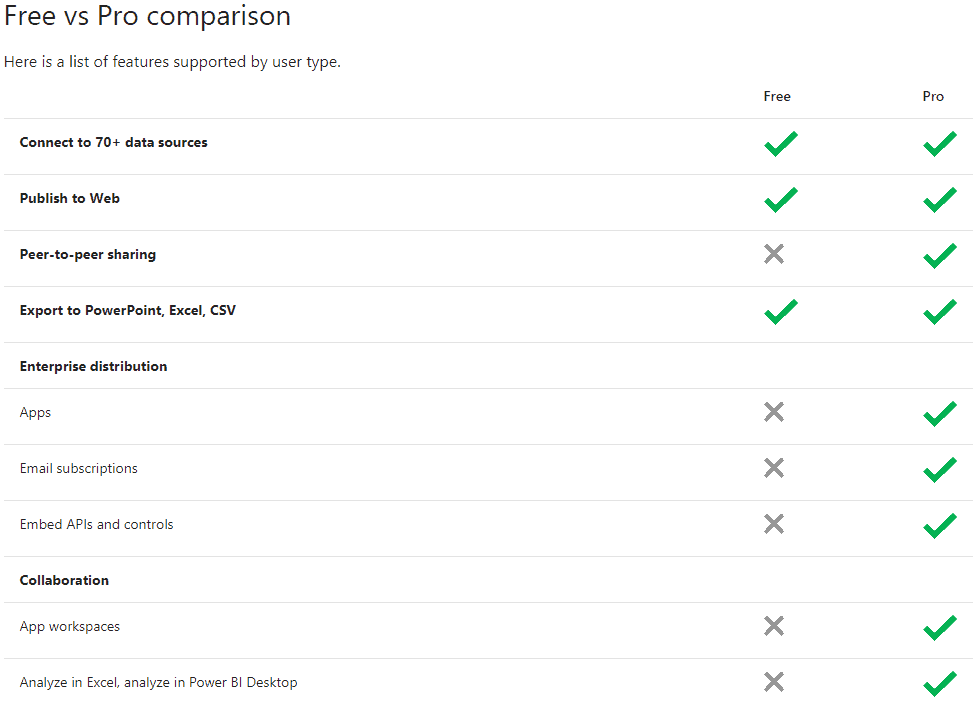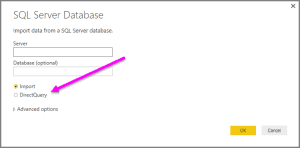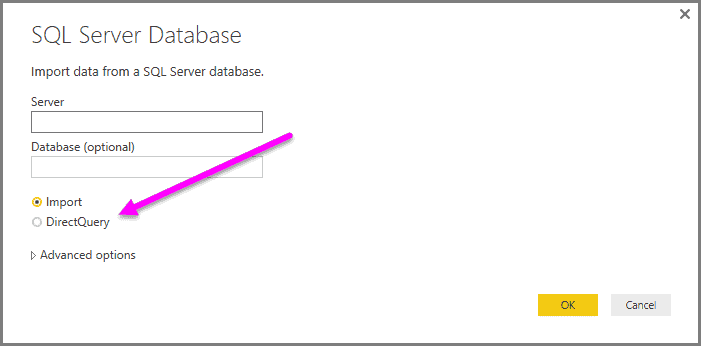 Power BI Premium is an upgrade to existing capabilities and is not a type of user license. It is suitable for very large organizations, who can use a super-powered server running their Power BI environment. Additionally, Power BI Premium helps organizations with advanced needs for BI. Some of the special features of Power BI Premium are as follows:
Power BI Premium users get dedicated machines with virtually unlimited capacity to scale up and down. It is the perfect choice for organizations looking for speed and volume.

Further, you can either keep data on the cloud or on premise or do a little of both. In case you want to keep data behind your own firewall you can still do that and continue to generate reports.
How ScaleupAlly can help?
Our team at ScaleupAlly can strategically plan, discuss, and develop visually stunning data-driven dashboards. Moreover, as Power BI consultants, we are skilled at using Power Query and DAX language to:
Query data sources

Sort, Upload, Analyze data, and

Build reports with rich visuals
We offer services such as:
Planning and configuring Power BI

Integrating data sources with Power BI

Preparing data to load into Power BI

Create measurables and columns for smaller datasets

Develop role-based customized dashboards, and

Training and post-implementation support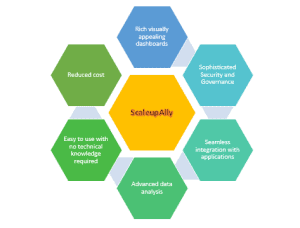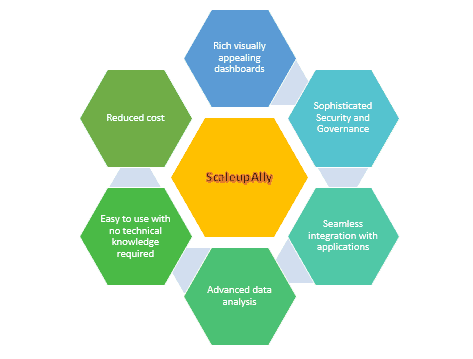 Accordingly, dashboards created by us using Power BI are :
Stunning and visually rich

Have high levels of security and governance

Seamlessly integrate with applications

Support advanced data analysis, and 

Require no technical knowledge to use
In fact, all this comes at a fraction of the cost you will currently be spending on other BI tools. 
To sum up, you too can get such powerful dashboards at competitive costs by engaging us. For more insights or drop us an email at here