About Power BI
Microsoft's Power BI collects business intelligence (BI) and analytics information. This allows organizations to gain valuable insights from important data to make better decisions for their stakeholders. Companies should leverage growth amidst the volume of data and computer-driven processes. Thus, they can be ahead of competition.
Using Power BI for your business saves a lot of money with the following benefits:
Shared dashboards: Power BI's shared dashboard helps in communicating updates. Users can log into their account and see what is shared, as they receive the dashboard link through mail. Shared dashboards are read-only, but users can cross-filter, slice, and query them. Dashboards and graphs can give you a quick and latest assessment of what is happening in your company. They can even be customized to fit requirements of individual users

.
Choose your product

: If you own a small business, you may end up using only 20 percent of all the available tools at any point in time. You can purchase the product comprising right tools that suits your business requirements at affordable costs.
Cost-efficient

: Power BI Desktop is indeed a free desktop application and works cohesively with the other BI service. For instance, it provides advanced data exploration, shaping, modeling, and report creation with highly interactive visualizations. You can save your work onto a file and share it; you can publish your data and reports too. 
Faster and smarter decision making

: BI creates meaningful insights from analyzing raw data. It brings the entire data into one single source. It also empowers you to make faster and better real-time decisions. And its personalized predictions can help users find what they want.
Central repository: It acts as a centralized repository for your data. You should switch to Power BI instead of using spreadsheets, emails, and database files independently to share business data. It brings data from different disparate systems like SharePoint, Google Analytics, Azure, Marketo, Facebook, Quickbooks, etc. onto a single dashboard. This helps you and your employees to focus on key metrics. Simply log onto Power BI, view rich visuals and interactive reports on your personalized dashboard.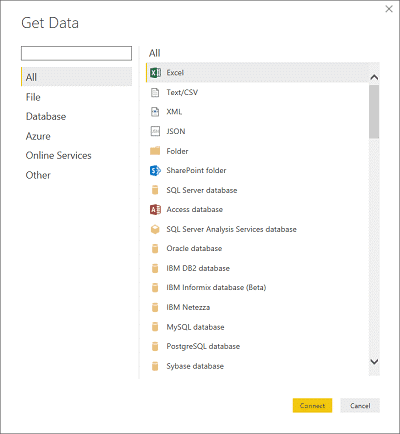 Some more benefits of Power BI
Centralized Management

: Power BI has the advantage of agility of self-service analytics coupled with IT governance from Microsoft. Enterprises can deploy Power BI in minutes and distribute BI content with just a few clicks.

Standardized data-sharing

: Power BI is a company-wide scalable platform that helps build standardized templates. By using Power BI on the Cloud, you can easily share data with others on any device on the web. Hence, you save time spent on creating and distributing reports and employees can easily access key information

.

Less dependency on IT: Power BI is an easy-to-use, self-serve drag-and-drop functionality. It allows end-users to create reports that give them fast answers. It links over 50 connections to your most important business applications. Hence, it eliminates the need to bring in IT whenever you must create a new chart or report.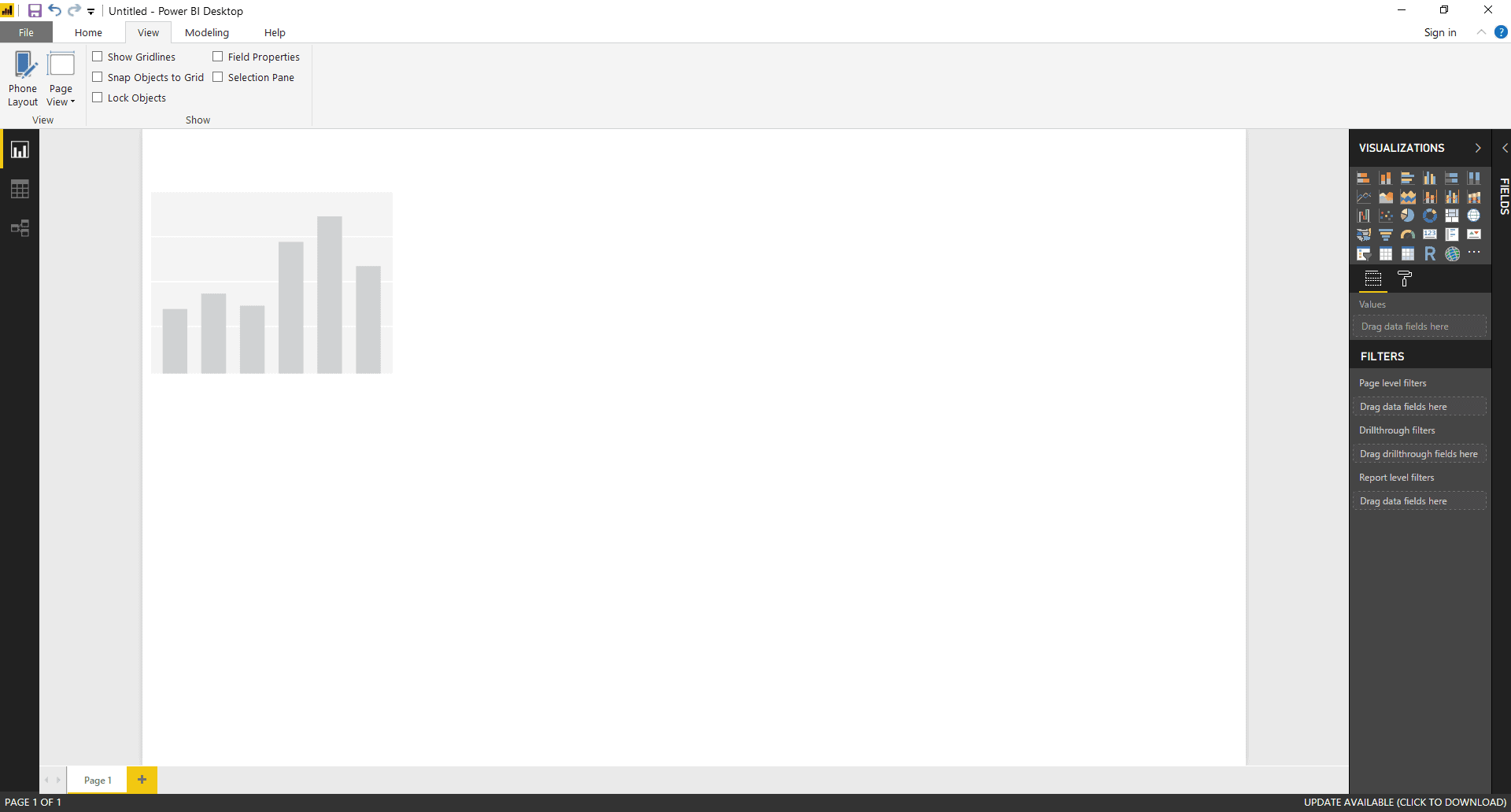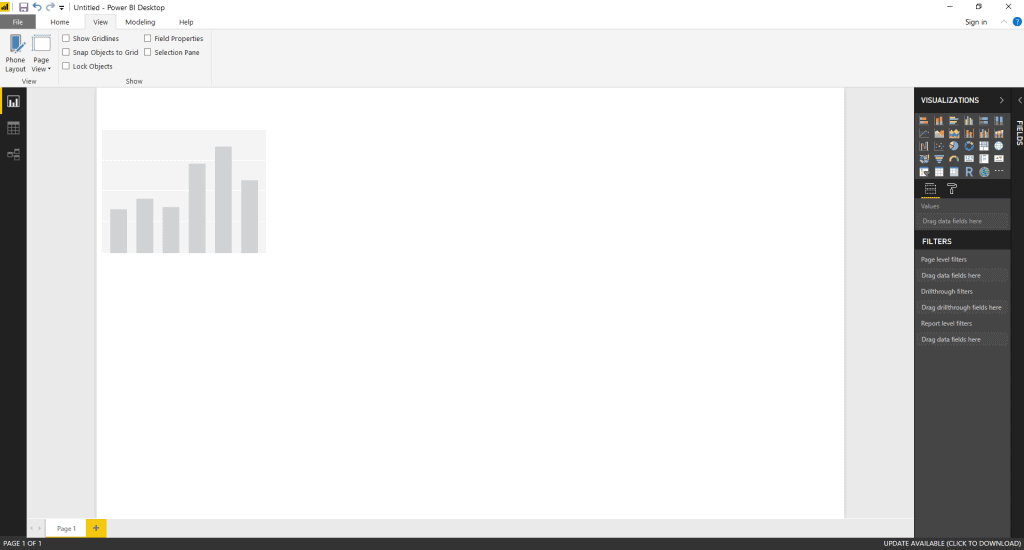 Improve sales

: There is massive data available in the ever-evolving market. Your sales team has the responsibility to sort through data sets, spreadsheets, and lot of applications to understand customer behavior. Cloud-based Power BI is compatible with 59 different applications. Thus, your sales team can collect, unify, and visualize data in a single place. Instant reports such as pipeline reports and sales trends can be generated in minutes. They can then import data, integrate and share with different departments to get further insights. Power BI helps in finding groups/clusters for your data so that you can understand the categories your customers fall into.

Advanced Analytics

: Power BI has some advanced analytical tools such as:

R Integration

whereby using R connector, a user can run R scripts in Power BI.

Segmentation & Cohort Analysis

that is breaking different data sets into meaningful clusters and comparing them. 

Azure Machine Learning Integration

to visualize results of Machine Learning algorithms by just dragging, dropping and connecting data modules.

Data Analysis Expression (DAX)

helps in achieving easily understandable reports out of a data set with the current data.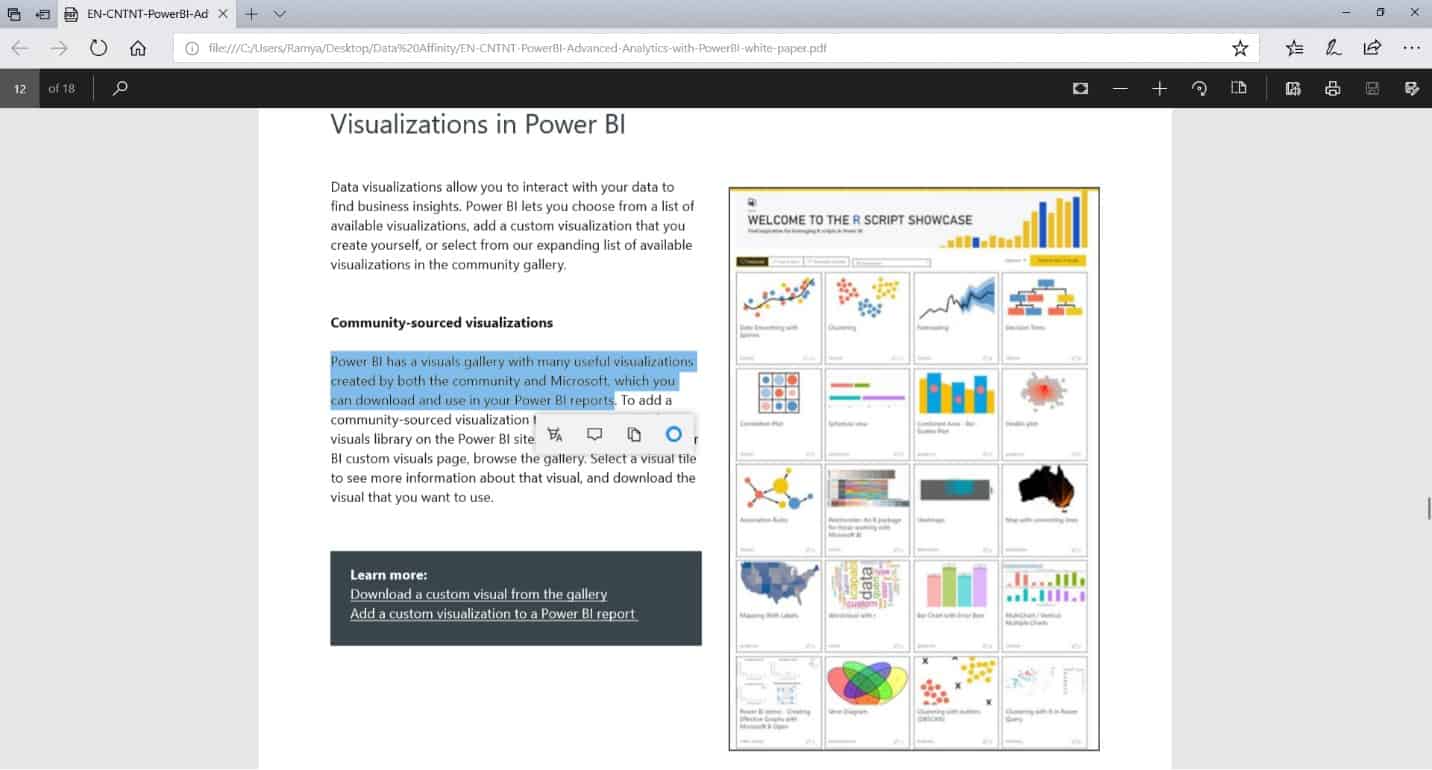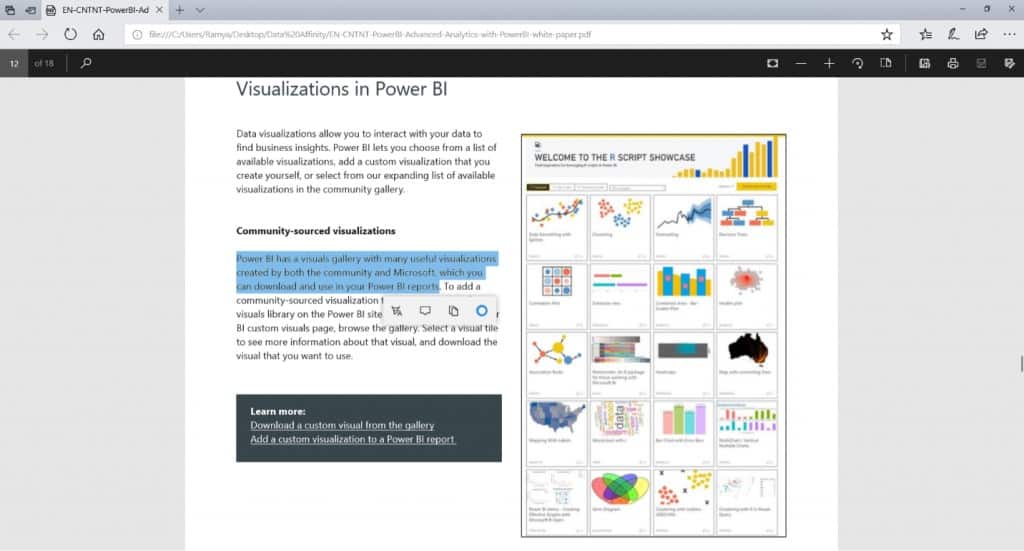 Aiming to create a flawless product
Microsoft is investing heavily into the product. With every version, Microsoft is closing small bugs in their functionality. 
Consolidate, clean and analyze your data

: It helps to consolidate data stored in different places and formats in one single place. Power BI corrects any inconsistent conventions, data entry errors, faulty instruments, and other inaccuracies. It aggregates your data into warehouses and cubes. Then, Power BI starts looking for patterns and determines which pieces of data affect your business the most

.

Sophisticated Security and Governance: Power BI has robust security features. Security and compliance are embedded in the tool, ensuring compliance with regulatory and legislative bodies. It also has row-level security features where administrators can grant and restrict access to data on a per-row basis. Active Directory, an interface, is Power BI's user-identity manager. The platform helps enterprises to comply with stringent industry standards and certifications. This helps them keep their data secure and control how it is accessed and used

.

Featured in Gartner's Magic Quadrant

: Microsoft and its products have been named as one of the leaders in Gartner's 2020 Magic Quadrant for Analytics and BI Platforms.
Power BI helps in making data-driven decisions. In turn, these decisions can help you avoid investing money into areas that do not yield results.
How ScaleupAlly can help you?
ScaleupAlly can help you in installing Power BI, training, and using it in your organization to maximize Return on Investment (RoI). Power BI's shared dashboards can help your company to:
Collect
Analyze data
Create reports
Publish key elements and
Share them with your team
You can email us here for more details.
So, start using Power BI today and reap its benefits right away!