In today's rapidly evolving digital landscape, online payment solutions have become integral to the success of businesses, irrespective of their scale. Among the plethora of options, Stripe has emerged as a frontrunner, providing an impeccable platform that empowers businesses of all sizes to seamlessly accept and manage online payments. Whether you're a small e-commerce store owner or a budding startup founder, the ability to establish a Stripe account can revolutionize your payment processing system. This guide will walk you through every step, providing you with a comprehensive understanding of how to register a Stripe account and leverage its benefits.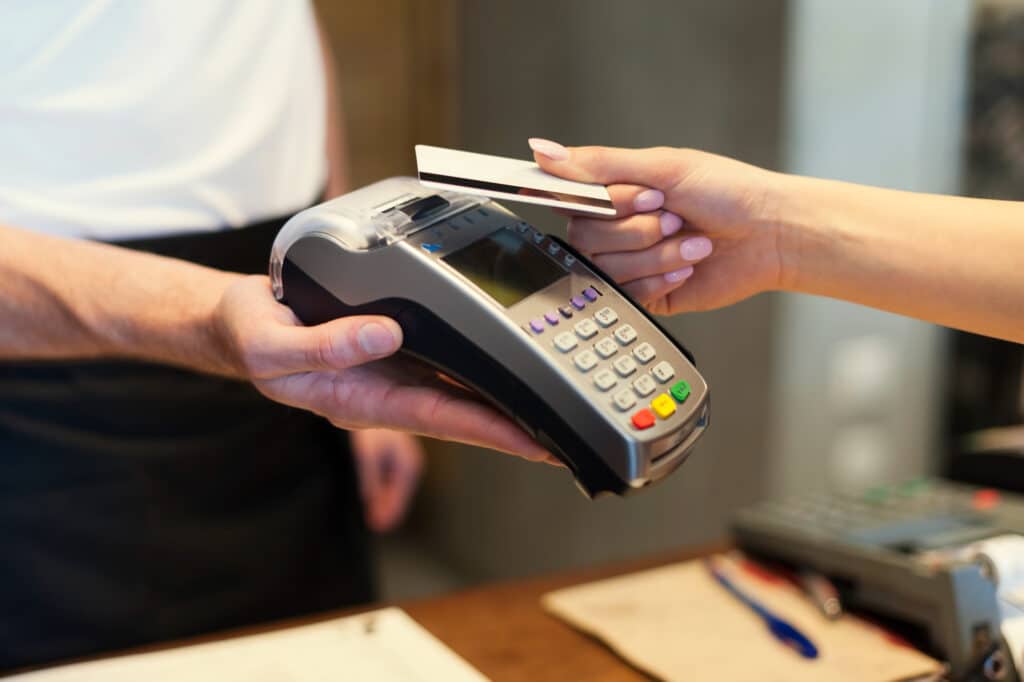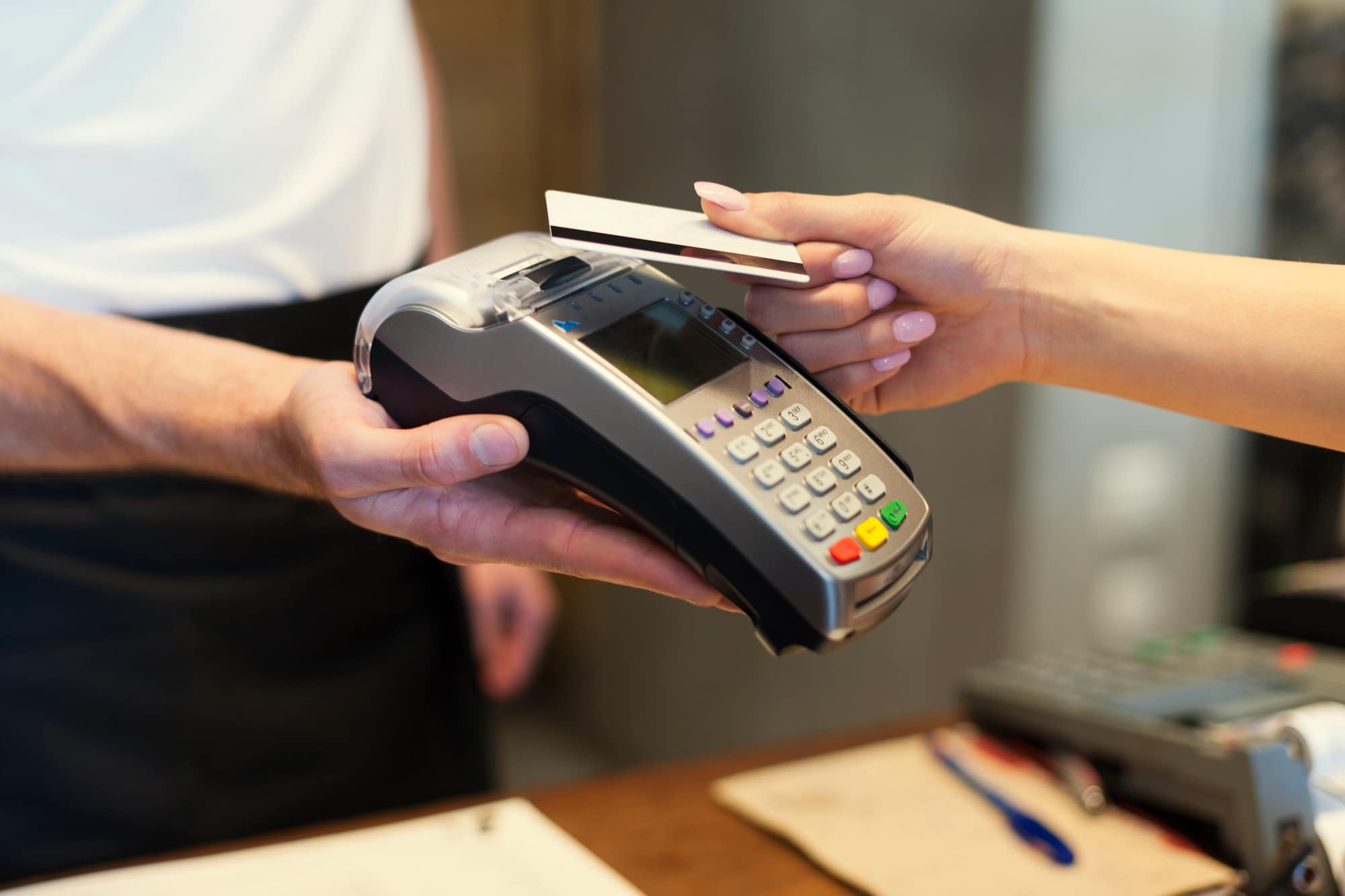 Introduction to Registering a Stripe account
In the exploration of the intricacies encompassing the establishment of a Stripe account, let us first grasp the fundamental essence of Stripe. Stripe emerges as a preeminent digital remittance resolution, originating in 2010 from the ingenious minds of John and Patrick Collison, visionary Irish developers. What initially took shape as a transaction portal tailored for applications and websites has since evolved into an encompassing platform, furnishing an extensive array of attributes and utilities, all harmonized to refine the landscape of cyber transactions.
Embraced with confidence by prominent entities, including Amazon and Shopify, Stripe has cultivated its repute through its formidable fortifications in the domain of security and its supple financial mechanisms. It extends the capability to enterprises for the acceptance and disbursement of digital payments, transcending geographical confines.
Through the Stripe conduit, the processing of credit and debit card-based transactions is accomplished, fortified by the compatibility with a multitude of currencies, extending even to the facilitation of repetitive transactions. The cohesion it offers with other systems is seamless, encapsulating within it the requisites for astute administration of fiscal transactions for businesses.
Benefits of Registering a Stripe Account
As a small or medium-sized business, registering a Stripe account can offer several significant benefits. Let's explore some of the key advantages that make Stripe an attractive choice for businesses:
Simplified Payment Processing
Stripe simplifies the payment processing experience for businesses of all sizes. With its easy integration and user-friendly interface, you can start accepting payments quickly and efficiently. Stripe supports various payment methods, including credit and debit cards, mobile wallets, and even bank transfers. This versatility allows you to cater to a wide range of customers and provide them with a seamless payment experience.
Transparent and Competitive Pricing
One of the standout features of Stripe is its transparent and competitive pricing structure. Unlike many other payment service providers, Stripe does not charge any setup fees or monthly fees. Instead, you pay a small fee per transaction, typically 2.9% of the transaction amount plus $0.30. This pricing model is particularly beneficial for small businesses or startups with limited budgets, as it allows them to keep their costs low while still enjoying the benefits of online payment processing.
Global Reach
With Stripe, you can tap into a global customer base and expand your business internationally. Stripe supports payments in over 135 currencies, allowing you to receive payments from customers around the world. This global reach opens up new opportunities for businesses to reach new markets and grow their revenue streams.
Advanced Security Measures
Security is a top priority when it comes to online payment processing, and Stripe excels in this area. Stripe is known for its robust security measures, including encryption, fraud detection, and prevention tools. It adheres to industry-standard security protocols to ensure the safety of your customers' payment information. By choosing Stripe, you can provide your customers with peace of mind and build trust in your brand.
Seamless Integration and Customization
Stripe offers a seamless integration process with various e-commerce platforms, content management systems (CMS), and other business tools. Whether you have a WordPress website, a Shopify store, or a custom-built e-commerce platform, you can easily integrate Stripe into your existing system. Additionally, Stripe provides a high level of customization, allowing you to tailor the payment experience to align with your brand's look and feel.
Is Stripe Right for Your Business?
While Stripe offers many benefits, it's important to determine if it's the right fit for your business. Here are some factors to consider when registering a Stripe account being suitable for your needs:
Business Type and Size
Stripe caters to businesses of all sizes, from small startups to large enterprises. Whether you're running an online store, a subscription-based service, or a marketplace platform, Stripe can accommodate your payment processing requirements. Consider your business type and size to ensure that Stripe's features align with your specific needs.
Integration Requirements
Evaluate the integration capabilities of Stripe with your existing website or e-commerce platform. Stripe offers a wide range of integrations with popular platforms such as Shopify, WooCommerce, and Magento. If you're using a less common platform, check if Stripe provides a compatible plugin or API documentation for custom integration.
International Expansion Plans
If you have plans to expand your business internationally, Stripe's global reach can be a significant advantage. Check if Stripe supports payments in the countries you're targeting and if it offers the necessary currency conversions and localization features for a smooth international payment experience.
Pricing Considerations
While Stripe's pricing is generally competitive, it's essential to evaluate how it aligns with your budget and revenue projections. Consider factors such as transaction fees, currency conversion fees, and any additional features or services that may incur extra costs. Compare Stripe's pricing structure with other payment service providers to ensure that it offers the best value for your business.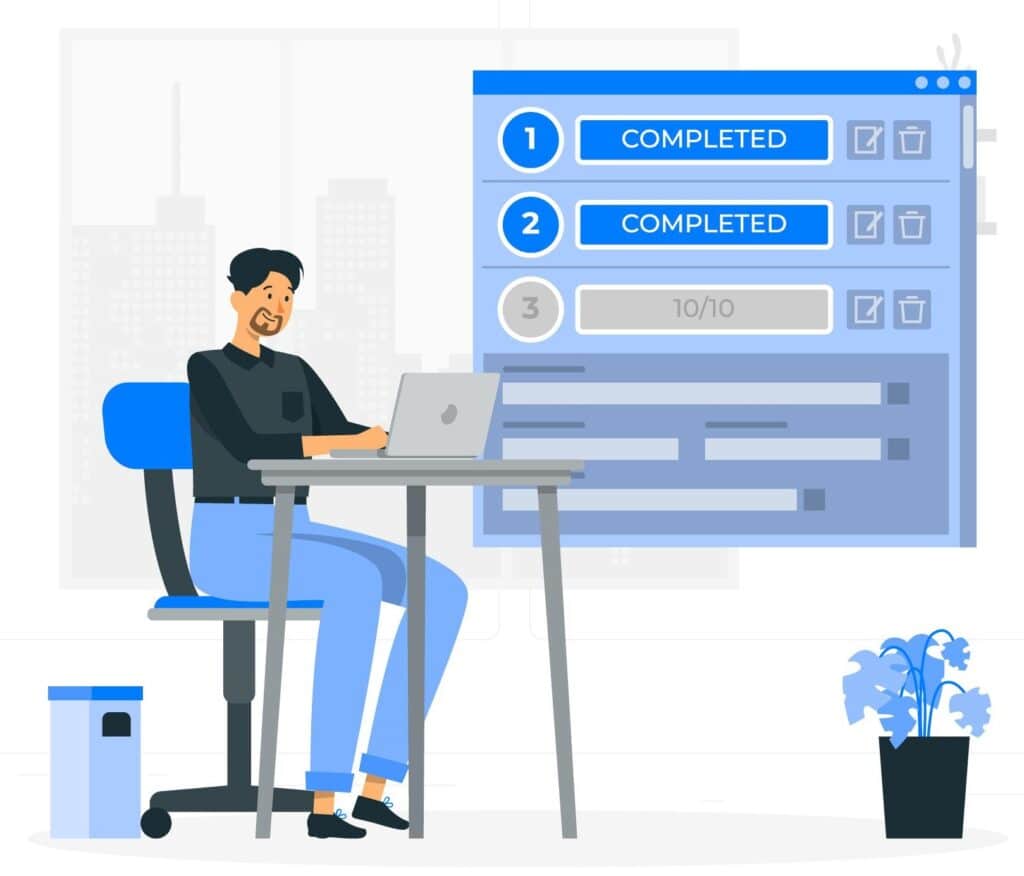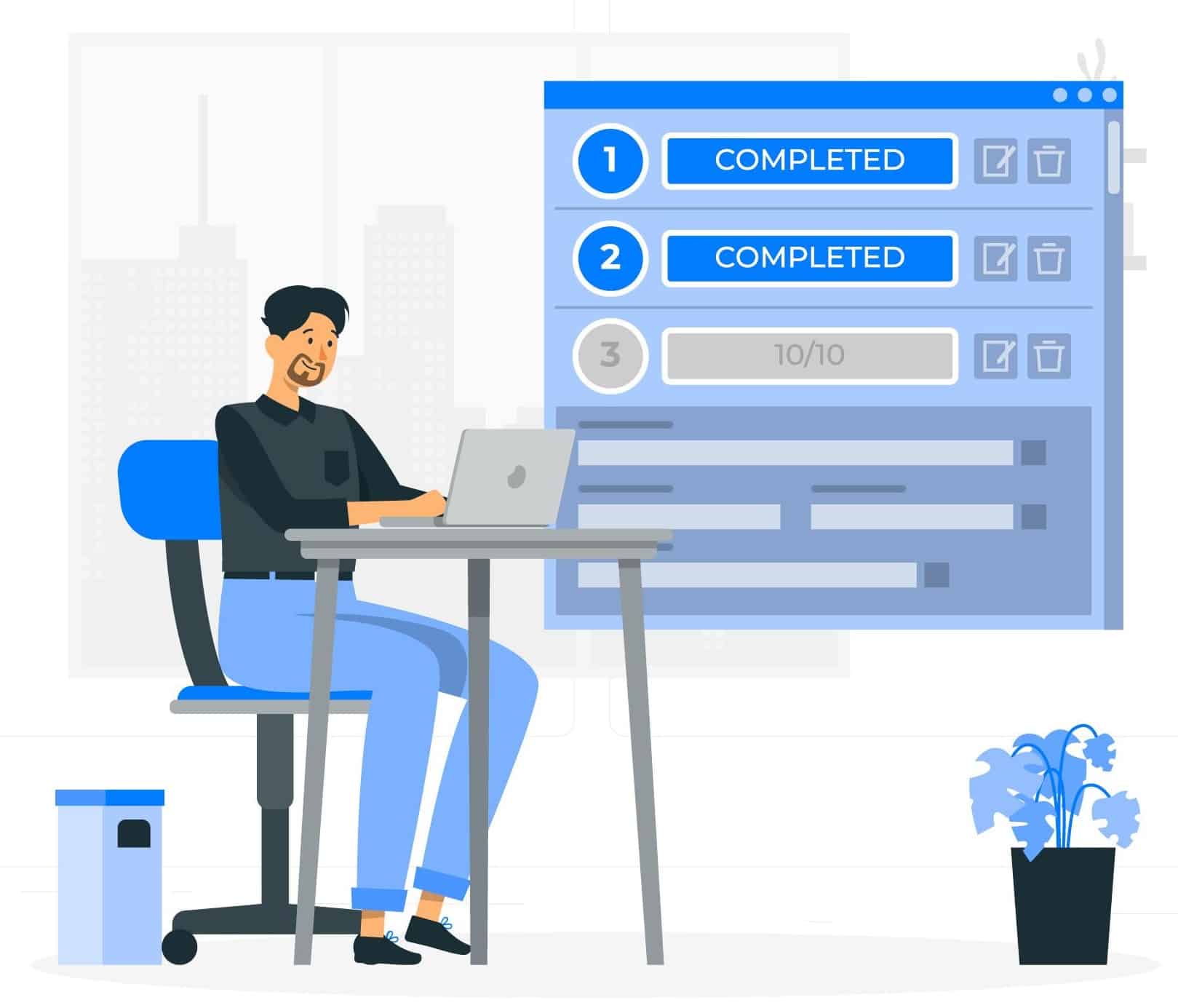 Understanding the
 Process for Registering a
Stripe Account 
Now that you have a better understanding of Stripe and its benefits, let's dive into the process of registering a Stripe account. Setting up a Stripe account is a straightforward process that can be completed in a few simple steps. Here's an overview of the registration process:
Activate your Stripe account

Provide business information

Add your bank account

Set up two-factor authentication
In the following sections, we will explore each step in detail, providing you with the necessary information to successfully register your Stripe account.
Gathering the Necessary Information
Before you begin the registration process, it's essential to gather all the necessary information and documentation. This will ensure a smooth and efficient account setup. Here's a list of the information you'll need:
Business details: This includes your business name, address, contact information, and website URL.

Legal entity type: Specify whether your business is a sole proprietorship, partnership, limited liability company (LLC), or corporation.

Employer Identification Number (EIN) or Social Security Number (SSN): Depending on your business type, you'll need to provide either an EIN or an SSN.

Bank account information: You'll need to link your bank account to your Stripe account for seamless payment transfers.

Personal identification: Stripe may require additional personal identification, such as a driver's license or passport, to verify your identity and comply with legal regulations.

Tax information: If applicable, you may need to provide tax-related information, such as your Tax Identification Number (TIN) or VAT registration number.
Having these details prepared in advance will streamline the registration process and prevent any unnecessary delays.
Step 1: Activating Your Stripe Account
To start the registration process, visit the Stripe website (www.stripe.com) and click on the "Sign Up" or "Get Started" button. You'll be directed to the account activation page. Here, you'll need to provide your email address and create a secure password for your Stripe account. Make sure to choose a strong password that includes a combination of letters, numbers, and special characters to enhance the security of your account.
Once you've entered your email and password, click on the "Activate Account" button. Stripe will send a verification email to the provided email address. Check your inbox and click on the verification link in the email to proceed with the registration process.
Step 2: Providing Business Information
After activating your account, you'll be prompted to provide the necessary business information. This includes your business name, address, contact details, and website URL. Ensure that you enter accurate and up-to-date information as it will be used for verification purposes and displayed on customer receipts.
Additionally, you'll need to specify your legal entity type. Stripe supports various entity types, including sole proprietorships, partnerships, LLCs, and corporations. Select the appropriate entity type that matches your business structure.
Step 3: Adding Your Bank Account
To enable seamless payment transfers, you'll need to link your bank account to your Stripe account. Stripe supports a wide range of banks, making it easy to find your bank in the list of supported institutions. You can search for your bank by name or use the provided routing number to identify your bank.
Once you've selected your bank, you'll need to enter your bank account number. This information is securely stored and used solely for the purpose of facilitating payment transfers. Stripe employs industry-standard security measures to protect your bank account information and ensure the privacy of your financial data.
Step 4: Setting Up Two-Factor Authentication
As an added layer of security, Stripe requires users to set up two-factor authentication (2FA) for their accounts. Two-factor authentication adds an extra step to the login process, requiring users to provide a second form of verification in addition to their password.
Stripe offers multiple options for two-factor authentication, including SMS text messages, authenticator apps (such as Google Authenticator), and security keys. Choose the option that best suits your preferences and provides the highest level of security for your account.
Once you've set up two-factor authentication, make sure to store your backup codes in a safe place. These codes can be used to access your account in case you lose access to your primary authentication method. Keep in mind that two-factor authentication is a crucial security measure, and enabling it helps protect your Stripe account from unauthorized access.
Integrating Stripe with Your Website
After completing the registration process and setting up your Stripe account, it's time to integrate Stripe with your website or e-commerce platform. Stripe offers seamless integration options for various platforms, including WordPress, Shopify, WooCommerce, and many more. The integration process may vary depending on your platform, but generally, it involves installing a Stripe plugin or pasting a code snippet provided by Stripe into your website's code.
If you're using a popular platform like WordPress or Shopify, you can easily find dedicated Stripe plugins that streamline the integration process. Simply search for the Stripe plugin in your platform's plugin marketplace, install it, and follow the provided instructions to connect your Stripe account.
For custom-built websites or platforms, Stripe provides extensive documentation and APIs that developers can use to create custom integrations. Refer to the Stripe documentation or seek assistance from a developer to ensure a smooth integration process.
Once you've successfully integrated Stripe with your website, you'll be able to accept payments securely and efficiently. Stripe provides a range of customizable payment forms and buttons that you can embed on your website to provide a seamless payment experience for your customers.
FAQs about Registering a Stripe Account
Q1: Is there a cost to create a Stripe account?
A: Creating a Stripe account is free of charge. Stripe does not charge any setup fees or monthly fees. Instead, you pay a small fee per transaction, typically 2.9% of the transaction amount plus $0.30.
Q2: Can I use Stripe without a website?
A: While having a website is not a requirement, Stripe is primarily designed for online businesses that process payments through websites or e-commerce platforms. However, Stripe also offers solutions for in-person transactions through its Terminal feature.
Q3: Do I need a business bank account to use Stripe?
A: You do not need a dedicated business bank account to use Stripe. However, you will need a bank account to link to your Stripe account for seamless payment transfers.
Q4: How long does it take to set up a Stripe account?
A: The process of setting up a Stripe account can be completed within a few minutes if you have all the necessary information readily available. However, Stripe may require additional verification or documentation in certain cases, which can extend the setup time.
Q5: Can I accept payments in multiple currencies with Stripe?
A: Yes, Stripe supports payments in over 135 currencies, allowing you to accept payments from customers worldwide. Stripe handles the currency conversion process seamlessly, making it convenient for businesses with international customers.
These are just a few of the commonly asked questions about registering a Stripe account. If you have specific inquiries or require additional information, Stripe's customer support team is available to assist you.
Data Illustrations: The Growth of Stripe
To provide you with a better understanding of Stripe's impact and growth in the online payment industry, let's explore some data illustrations:
Figure 1: Stripe's Global Market Share
This chart illustrates the global market share of Stripe compared to other major online payment providers. As you can see, Stripe has experienced significant growth and is now a leading player in the industry.
Figure 2: Stripe's Transaction Volume Over Time
This graph showcases the transaction volume processed by Stripe over time. It demonstrates the steady increase in transaction volume, highlighting Stripe's reliability and scalability as a payment solution.
These data illustrations demonstrate Stripe's growth and success as a leading online payment provider. As more businesses recognize the benefits of Stripe, its influence in the industry continues to expand.
Conclusion
Registering a Stripe account is a crucial step for small and medium-sized businesses looking to streamline their online payment processes. With its user-friendly interface, robust security measures, and seamless integration options, Stripe offers a comprehensive solution for businesses of all sizes.
In this ultimate guide, we have walked you through the process of registering a Stripe account, from understanding the benefits to navigating the setup process. By following the step-by-step instructions and gathering the necessary information, you can successfully set up your Stripe account and start accepting online payments with ease.
Remember to evaluate whether Stripe is the right fit for your business based on factors such as your business type, integration requirements, and international expansion plans. With Stripe's global reach, simplified payment processing, and competitive pricing, it's no wonder that businesses worldwide are choosing Stripe as their preferred online payment solution.
So, take the next step and register your Stripe account today. Empower your business with the convenience, security, and flexibility of Stripe's online payment system. Start accepting payments and watch your business grow in the digital world!