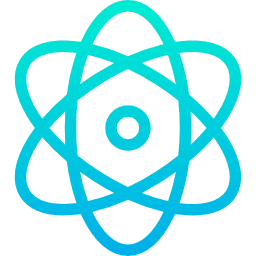 #TheModelMakesUsStandOut.
Hire Best ReactJS developers in India
ScaleupAlly connects SaaS-based startups with the Best ReactJS developers of India. Our dedicated staffing services bridge the talent gap by partnering with Indian IT services companies, ensuring top-quality talent for your projects.
100+ Best ReactJS developers of India with minimum 5 years of Professional Experience
Managed team of engineers
100% resource replacement guarantee
Flexible Hiring Models to suit your needs.
Specialised React Engineers for your Team

JSX syntax, component-based architecture, virtual DOM, lifecycle methods, and state management.
Server-side rendering, static site generation, API routes, dynamic imports, & automatic code splitting.
Global state management, action creators, reducers, middleware, & asynchronous actions using Redux and Redux Saga.

File-based routing, server-rendered components, data loading hooks, and built-in optimizations to build fast & scalable React applications.
Utility classes, responsive breakpoints, customizing themes, & optimizing CSS output with Tailwind CSS.
Interfaces, generics, decorators, and utility types to enhance JavaScript code.

React components, layout grid, responsive utilities, forms, & JavaScript plugins to create Bootstrap-powered websites.
ES6+ syntax, DOM manipulation, event handling, promises, closures, & asynchronous programming.
We ensure that our clients receive top-quality talent. Our partner companies maintain a reputation for delivering high-quality work and have in place rigorous hiring processes to select only the best developers.
We employ a rigorous selection process to ensure that we choose only the top-quality ReactJS developers.
Performance monitoring to take corrective actions if needed.
Continuous training and development to help them stay relevant.
Access to a network of support to seek guidance and collaborate with others as needed.
Our partnership with Indian IT services companies brings reliability to the table. Unlike hiring individual freelancers, our partners' developers are dependable and trustworthy.
Developers are under full-time employment contracts and don't disappear like freelancers.
High-speed internet, backup electricity, and a proper office environment ensure uninterrupted work.
A dedicated Client Success Manager with quick resolution on any issues or concerns.
Backup resources and contingency planning in case of any unexpected challenges.
Partnering with Indian IT services companies brings a level of professionalism to our services. These companies have established processes in place for communication, project management, and quality control, which helps us maintain a high level of professionalism when working with clients.
Smart enough to adapt faster to the client's processes and workflows.
Hard workers with the strong sense of integrity and respect.
Transparent communication and reporting.
Professionalism in dealing with clients and their team.
Our model of partnering with Indian IT services companies is also cost-effective for our clients. By leveraging our partners' expertise and resources, we can offer competitive rates without compromising on the quality of our services. This makes our services more accessible to startups and small businesses that may be operating on a tight budget.
Trusted By Emerging Startups Around The World
Efficiently enable viral resources without economically sound human capital.
Are there any hiring & contract expenses in advance?
What types of clients do you work with?
We specialize in collaborating with SaaS companies and high-growth startups. Our focus is to accelerate their product development right after they have raised a funding round.
Do you provide time-zone alignment?
Our talent network stretches across India, ensuring your hires actively provide at least 3 hours of daily working time overlap. This seamless collaboration fosters an effortless partnership, allowing your internal teams to work hand in hand with our developers.
Certainly! An NDA (Non-Disclosure Agreement) is an essential component of our contract, ensuring the utmost protection for all your ideas.
Who owns the rights to the work produced?
You! This is part of our Contract, just as an NDA is.
Hire the Best ReactJS developers from India and experience the engineering power your Startup truly deserves. With their expertise, your project will be up and running in no more than 7 days.