Sectors ScaleupAlly worked upon
Buying a property is much easier now with the virtual real estate market on the Internet. With groundbreaking technology like digital paper, interactive map views, one can easily check for property listings, locations types, and developer reviews with the click of a button. One can now experience living in your new property before moving in. This cutting-edge technology is also used by real estate developers to find sellers and buyers. ScaleupAlly has been offering IT Services for Real-Estate Industry to the UK and USA-based startups for the past few years. We have been working with Real Estate Companies, Agents, Builders, and aggregation platforms.
Commercial and Home Property Builders
Property Aggregation Startups
SaaS Platforms
SaaS Platform for Real Estate Agents allowing them to manage the prospective buyers and sellers.
CRMs
Property Data CRMs to manage all the Property, Customers, and Clients Data. MIS Systems for Large Real Estate Agencies.
Realtors Interface
Platforms for the Builders' Salesperson to help manage leads, show the property to prospective buyers, and close the deal
Mobile Apps
Real Estate Mobile Apps for brokers to post properties and customers to buy.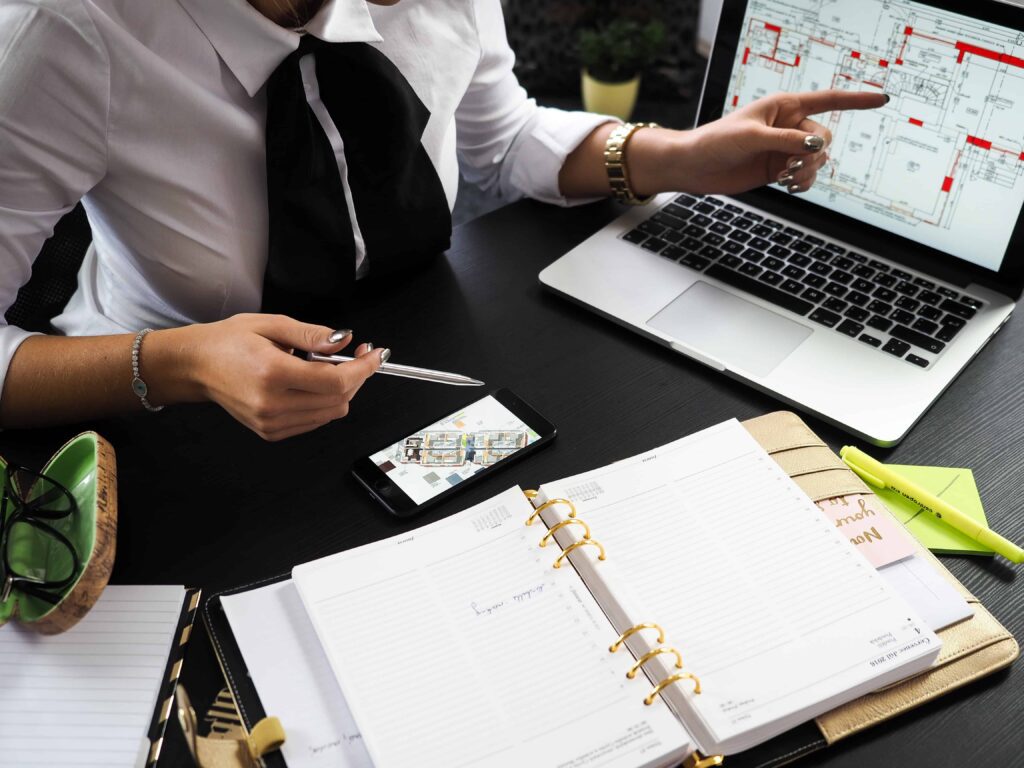 Our belief is that with our technical expertise and IT Services for Real-Estate Industry, combined with your innovative vision, we can create tech systems that will help you scale up your business by making life easier for your audience.
MySQL, SQL Server, MongoDB & MS Access
ReactJs, Python, Django, Vuejs, Flutter, React Native & Kotlin
AWS, Google Cloud, Digital Ocean
Payment Gateway like Stripe, Paypal, CoinPayments, Razorpay, Paystack
ReactJs, Python, Django, Vuejs, Flutter, React Native & Kotlin
MySQL, SQL Server, MongoDB & MS Access
Payment Gateway like Stripe, Paypal, CoinPayments, Razorpay, Paystack
AWS, Google Cloud, Digital Ocean
SaaS Platform for Real Estate Agents, Florida
The founder is a Real Estate Agent himself was looking for a platform to manage the millions of property data, slice, and dice, and eventually, run the campaigns on them. He was looking for the experts to build a platform for him for Real Estate Agents across USA. ScaleupAlly understood the US Market from a Real Estate perspective and started conceptualizing the SaaS Platform. ScaleupAlly added complex features allowing Agents to upload and manage files holding a million records, search on more than 30+ parameters, view property, know its locality, verify the PII details using Skiptrace, and Accuzip, integrate with the Marketing Tool to run campaigns on it, and much more.
Real Estate Company, Singapore
The company provides a diverse suite of real estate, development and construction services, overseeing property development projects from beginning to end. The company is mainly into the areas of Land Acquisition, Development Management, Project Management, Construction Management, Engineering, Interior Design, and Sales and Marketing. As the business was growing, they needed a custom CRM cum MIS Platform to manage the property and project data. The company had the 1st draft of the tool in MS Access. ScaleupAlly brought the MS Access expertise and aligned 2 Senior Developers to start working on the tool. The feature list and flow charts were brainstormed with the ScaleupAlly Team. ScaleupAlly worked for 4 months on the project to create the dream CRM tool that the management was envisioning.
Rental Properties, Delhi
Delhi NCR-based Entrepreneur in the Real Estate Industry was aiming to move the business online. He was using Salesforce as the tool to manage the leads. He wanted to build a platform with Salesforce as the backend system to manage the properties. He was looking for someone local to help him out. ScaleupAlly started the engagement by understanding how the data is being managed at Salesforce and mapping the operational processes with technology. ScaleupAlly built the website and integrated it with Salesforce. This allowed him to get the properties from brokers, manage them and show them to the end-users.