Mobile App Development Budget: A Comprehensive Guide for Non-Tech Founders
As a non-technical founder embarking on the journey of mobile app development, it's crucial to have a clear understanding of the key aspects to consider when budgeting for your app. From development costs to maintenance and marketing, each component plays a significant role in the success of your app. In this comprehensive guide, we will walk you through the essential factors to consider and provide valuable insights to help you create a well-rounded budget for your mobile app development project.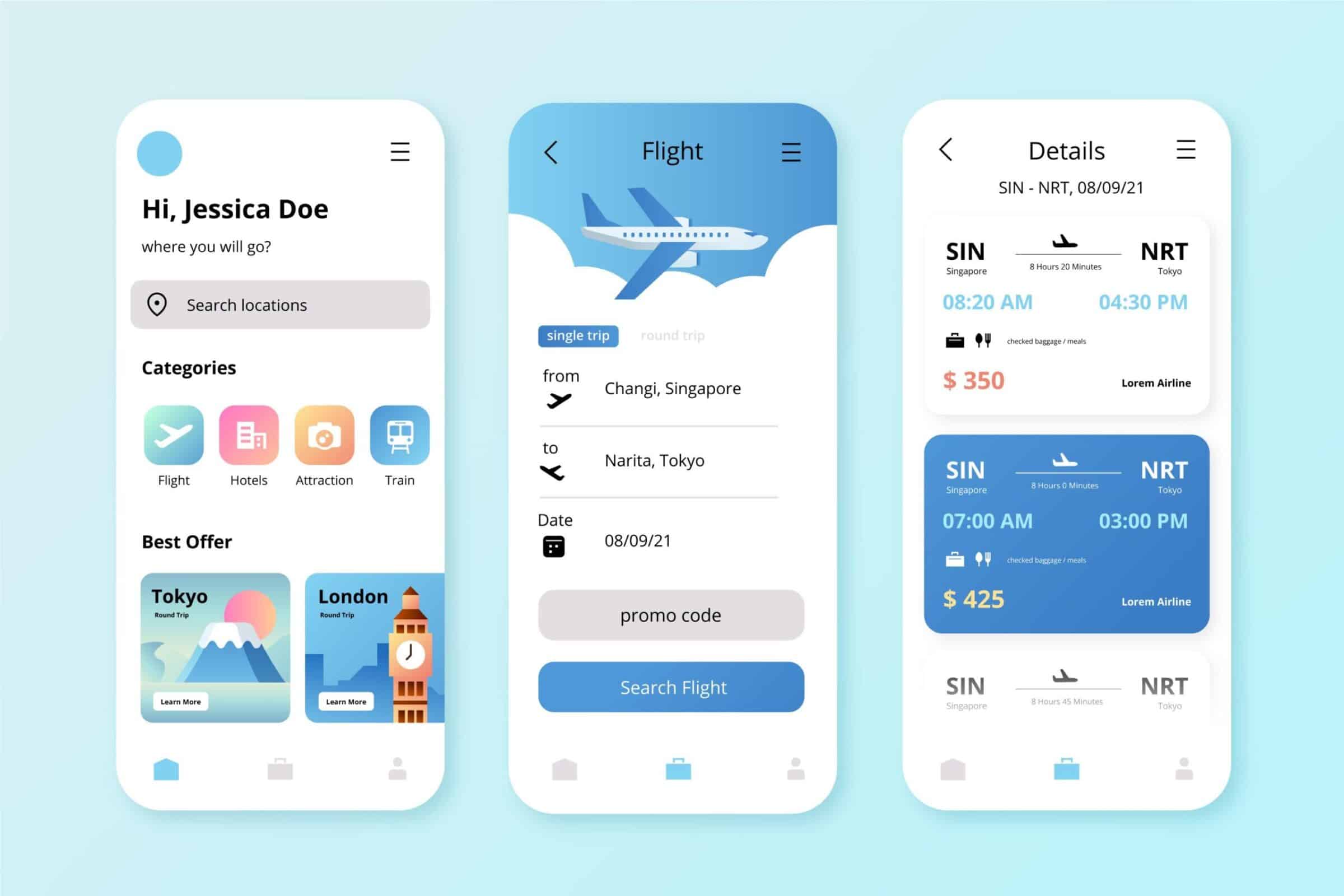 Understanding Mobile App Development Costs
Before diving into the budgeting process, it's essential to have a clear understanding of the various factors that contribute to mobile app development costs. By identifying these factors, you can make informed decisions and estimate the budget required for your project.
1. Determining Factors for Development Costs
Several factors influence the development costs of a mobile app. These factors include:
App Complexity: The complexity of your app, including the number of features, integrations, and customizations, will impact development costs. The more complex the app, the more time and resources it will require.
Platform Compatibility: Developing your app for multiple platforms, such as iOS and Android, will increase the development costs. Each platform has different requirements and may require additional development efforts.
Design and User Interface: Investing in a visually appealing and user-friendly design is crucial for app success. Custom designs and animations can increase development costs, but they also enhance the user experience.
Third-Party Integrations: Integrating third-party services, such as payment gateways or social media platforms, adds functionality to your app but may also increase development costs.
2. Choosing the Right Development Team
Selecting the right development team is crucial for the success of your project and will have a significant impact on your budget. Consider the following factors when choosing a development team:
Experience and Expertise: Look for a development team with experience in developing mobile apps similar to your idea. Their expertise will streamline the development process and reduce costs.
Portfolio and References: Review the team's portfolio and client references to ensure they have a track record of delivering high-quality apps within budget.
Communication and Collaboration: Effective communication and collaboration between you and the development team are essential. Choose a team that understands your vision and can provide regular updates and progress reports.
3. Calculating App Development Costs
To calculate the estimated development costs for your mobile app, consider the following steps:
Define Your App Requirements: Clearly outline the features, functionalities, and design elements you want in your app. This will help the development team provide an accurate cost estimate.
Request Quotes from Multiple Development Teams: Reach out to multiple development teams and request detailed quotes based on your app requirements. Compare the quotes and consider factors such as cost, timeline, and team expertise before making a decision.
Consider Ongoing Development Costs: In addition to the initial development costs, factor in any ongoing development, updates, and bug fixes that may be required after the app is launched.
By considering these factors and following these steps, you can obtain a realistic estimate of the development costs for your mobile app.
Budgeting for App Maintenance
App maintenance is a critical aspect of mobile app development that often gets overlooked during the budgeting process. Proper budget allocation for maintenance ensures your app remains functional, secure, and up-to-date, providing an optimal user experience.
1. Importance of App Maintenance
App maintenance involves regular updates, bug fixes, security patches, and performance optimizations to keep your app running smoothly. Neglecting app maintenance can lead to user dissatisfaction, security vulnerabilities, and compatibility issues with new operating system updates.
2. Factors Affecting App Maintenance Costs
Several factors influence app maintenance costs. These factors include:
App Complexity: The more complex your app, the higher the maintenance costs. Complex apps require more frequent updates and bug fixes.
Third-Party Integrations: If your app relies on third-party services, maintenance costs may increase due to updates or changes in those services.
Operating System Updates: As new versions of operating systems are released, your app may require updates to ensure compatibility. These updates can incur additional maintenance costs.
3. Allocating Resources for App Maintenance
When budgeting for app maintenance, consider the following aspects:
Regular Updates: Plan for regular updates to address bug fixes, performance improvements, and feature enhancements. Allocate resources to accommodate these updates.
Security and Compliance: Allocate resources to ensure your app remains secure and compliant with industry standards and regulations.
Technical Support: Consider the need for providing technical support to app users. Allocate resources to address user queries and issues promptly.
By allocating resources and budget for app maintenance, you can ensure the long-term success and sustainability of your mobile app.
Effective App Marketing Strategies
Developing a successful mobile app requires more than just building a great product. Effective marketing strategies are essential to drive user acquisition, increase app visibility, and ultimately maximize the app's success.
1. Importance of App Marketing
App marketing plays a crucial role in creating awareness, attracting users, and driving app downloads. Without proper marketing efforts, even the best app can go unnoticed in the crowded app stores.
2. Defining Your Target Audience
Understanding your target audience is a fundamental step in creating an effective app marketing strategy. Identify the demographics, interests, and pain points of your target users. This knowledge will help you tailor your marketing messages and reach the right audience.
3. Implementing App Store Optimization (ASO)
App Store Optimization (ASO) is the process of optimizing your app's listing to improve its visibility in app store search results. ASO involves optimizing keyword usage, app title, description, screenshots, and reviews. By implementing ASO techniques, you can increase your app's discoverability and attract more organic downloads.
4. Leveraging Social Media and Influencer Marketing
Social media platforms provide an excellent opportunity to promote your app and engage with potential users. Create compelling content, run targeted ad campaigns, and leverage influencer marketing to reach a wider audience. Collaborating with influencers in your app's niche can significantly boost your app's visibility and credibility.
5. Allocating a Marketing Budget
Allocate a portion of your overall budget specifically for app marketing activities. Consider the following marketing channels and allocate resources accordingly:
Paid Advertising: Set aside a budget for paid advertising campaigns on social media platforms, search engines, and app discovery platforms. Monitor the performance of these campaigns and adjust your budget accordingly.
Content Marketing: Invest in creating high-quality content that educates and engages your target audience. This can include blog posts, videos, tutorials, and case studies.
Public Relations (PR): Consider hiring a PR agency or dedicating resources to build relationships with journalists and media outlets. Press releases, media coverage, and interviews can significantly increase your app's visibility.
By implementing effective marketing strategies and allocating a budget for promotional activities, you can drive user acquisition and increase the success of your mobile app.
Maximizing ROI through Monetization Strategies
Monetizing your mobile app is a crucial aspect of app development for startups. By implementing the right monetization strategies, you can generate revenue and maximize your return on investment (ROI). Consider the following monetization models:
Choosing the Right Monetization Model
Selecting the right monetization model depends on your app's nature, target audience, and user engagement. Common monetization models include:
In-App Advertising: Displaying ads within your app can generate revenue through impressions or clicks. Consider implementing banner ads, interstitial ads, or rewarded video ads.
In-App Purchases and Subscriptions: Offer premium features, additional content, or subscription plans to generate revenue from your app. Freemium models or tiered pricing structures can be effective in encouraging users to make purchases.
Sponsorships and Partnerships: Collaborate with relevant brands and businesses to offer sponsored content or exclusive deals within your app. This can provide an additional revenue stream while adding value to your users.
By carefully choosing the right monetization model and implementing it effectively, you can generate revenue and ensure the long-term sustainability of your app.
Budgeting Tips for Non-Tech Founders
As a non-technical founder, navigating the mobile app development process can be challenging. Here are some essential budgeting tips to help you streamline your app development journey:
1. Understanding the Development Process
Gain a solid understanding of the mobile app development process to make informed decisions. Familiarize yourself with the different stages, such as ideation, wireframing, design, development, testing, and deployment.
2. Prioritizing Features and MVP
When working with a limited budget, prioritize the essential features and build a Minimum Viable Product (MVP). Focus on core functionalities and gather user feedback before investing in additional features.
3. Choosing the Right Platform
Consider the target audience and market share when deciding between iOS, Android, or both platforms. Research the pros and cons of each platform to make an informed decision based on your app's requirements.
4. Considering Outsourcing vs In-House Development
Evaluate the benefits and drawbacks of outsourcing app development versus building an in-house team. Outsourcing can provide cost savings and access to specialized expertise, while an in-house team may offer better control and communication.
5. Hiring the Right Development Team
Choose a development team with experience in your app's niche and a track record of successful projects. Ensure effective communication and collaboration to avoid misunderstandings and delays.
6. Planning for Scalability and Future Updates
Consider your app's scalability and future updates when budgeting. Allocate resources for ongoing development, bug fixes, and new feature implementations to ensure your app remains competitive and relevant.
7. Investing in User Experience and Design
Allocate a portion of your budget for user experience (UX) and user interface (UI) design. A well-designed app with an intuitive interface enhances user satisfaction and increases engagement.
8. Exploring Funding Options
If you require additional funding, explore various options such as seed funding, bootstrapping, crowdfunding, or seeking investments from angel investors or venture capitalists. Prepare a compelling pitch and business plan to attract potential investors.
9. Creating a Realistic Timeline
Develop a realistic timeline for your app development project. Consider potential delays, testing phases, and iterations to ensure you allocate sufficient time and resources for each stage.
By following these budgeting tips, you can navigate the mobile app development process more effectively and maximize the success of your app.
Conclusion
Budgeting for mobile app development as a non-technical founder requires careful consideration of various factors. By understanding the development costs, allocating resources for app maintenance, implementing effective marketing strategies, and choosing the right monetization models, you can create a solid budget for your app. Additionally, following the budgeting tips for non-tech founders will help you streamline the app development process and increase the chances of success. Remember, thorough planning, research, and collaboration with the right development team are key to creating a successful mobile app within your budget.