Stay with us and feel at home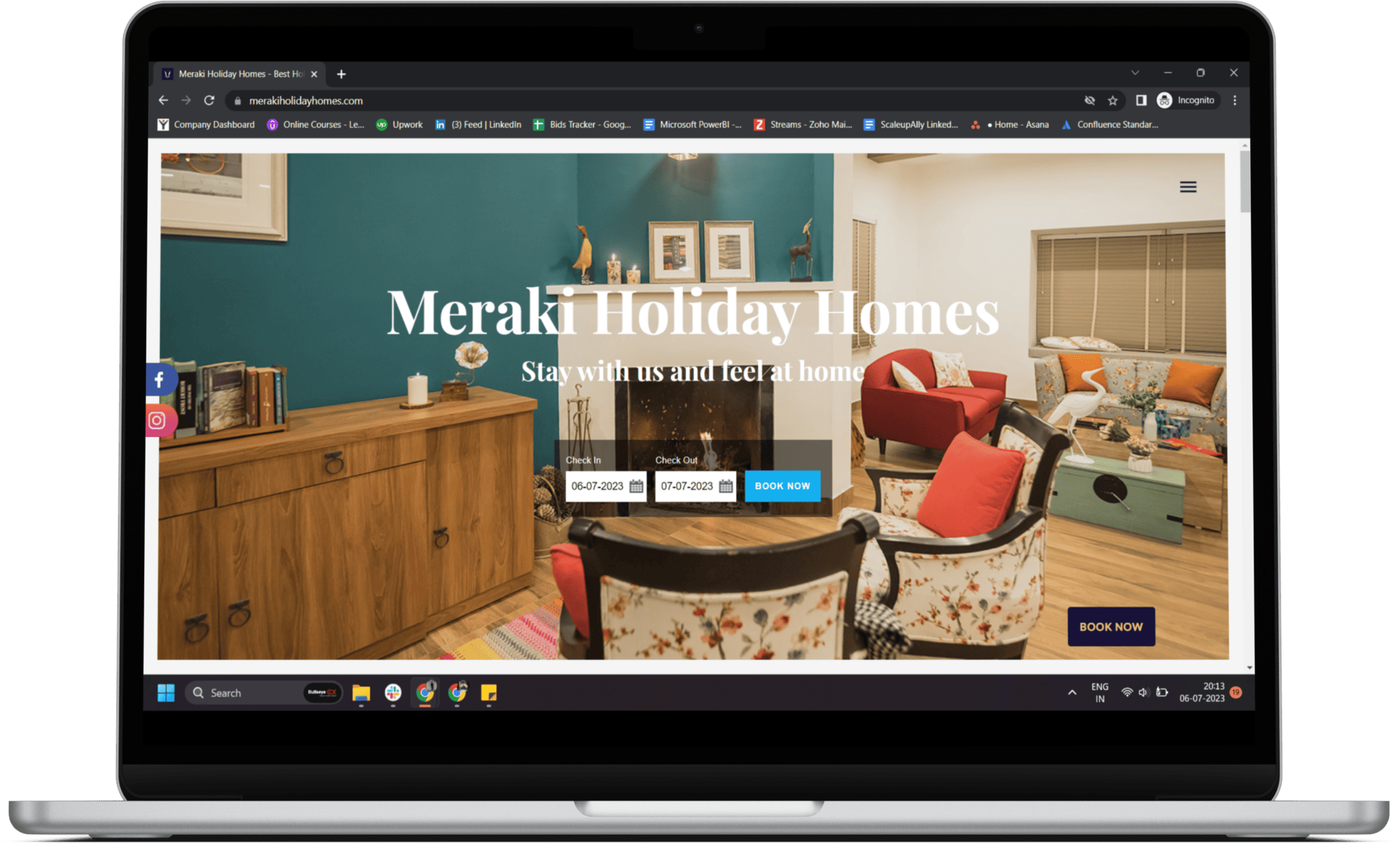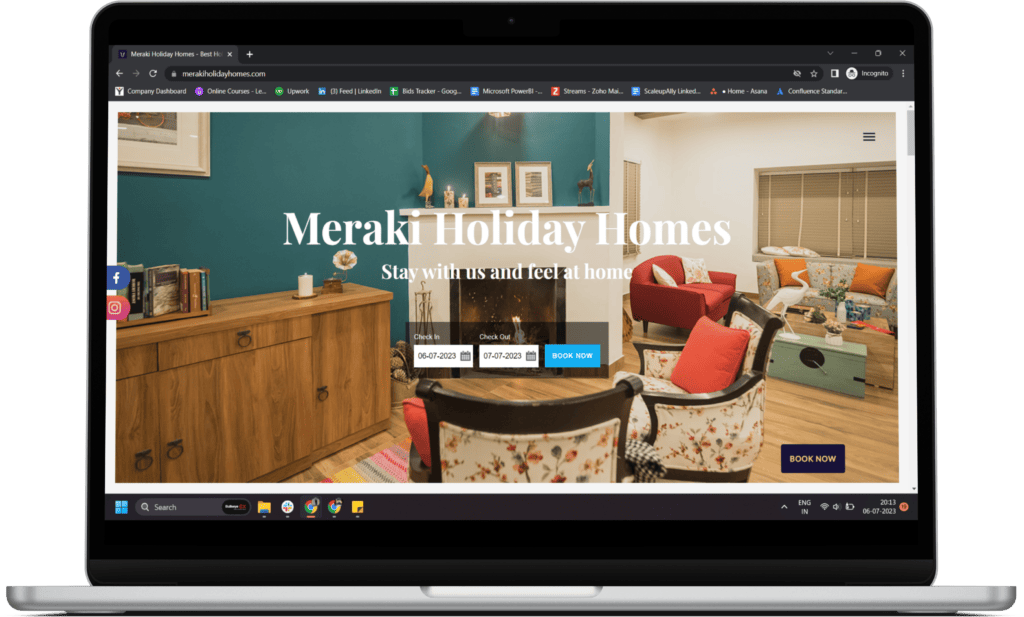 Meraki Holiday Homes is a serene and picturesque holiday destination perfect for nature lovers, artists, and those who want to escape the hustle and bustle of everyday life. Meraki offers guests the opportunity to book their properties through Airbnb and Booking.com. However, they needed a dedicated platform to manage bookings and showcase their properties to potential guests.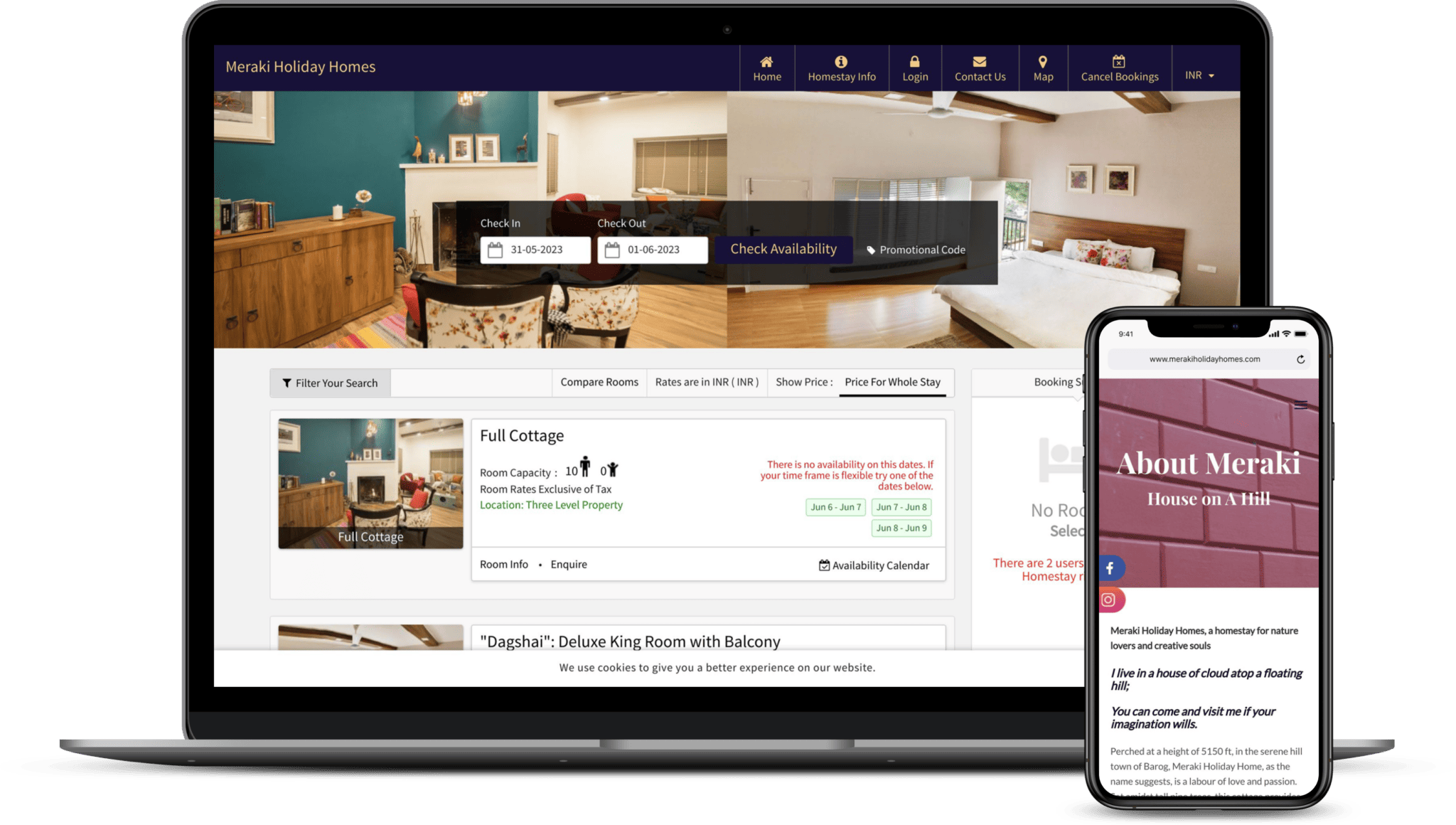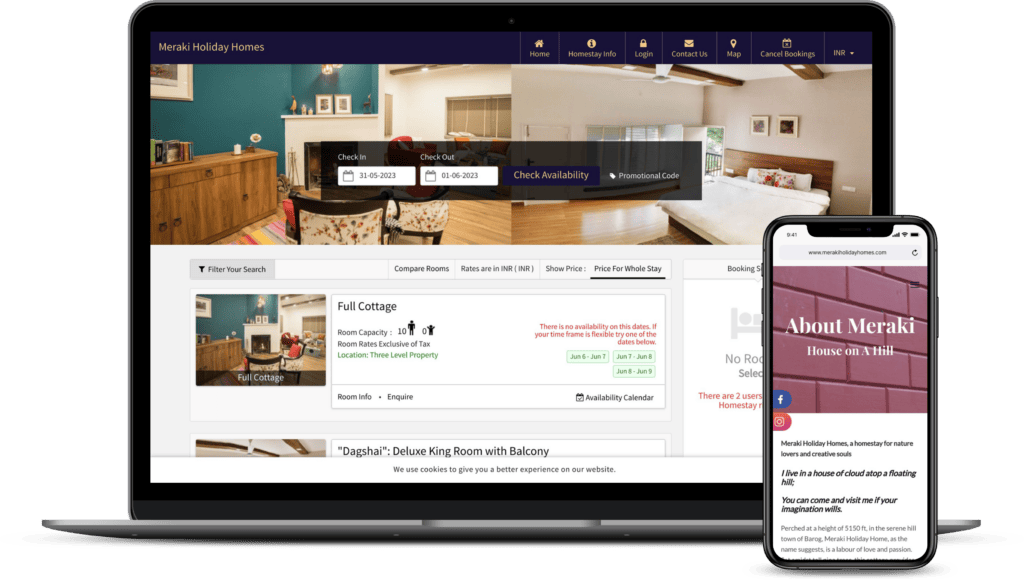 The engagement between Meraki Holiday Homes and ScaleupAlly resulted in the successful development of a dedicated platform for managing bookings and showcasing their properties. With the use of PHP Laravel, ReactJS, AWS EC2 & RDS, Javascript, and jQuery, ScaleupAlly conceptualized and designed the platform to offer exclusive features, a seamless user experience, and real-time availability and pricing information. The resulting Progressive Web App (PWA) is hosted on AWS EC2 & RDS, ensuring reliability, scalability, and security. The platform has helped Meraki establish an online presence, showcase their properties to a wider audience, and streamline the booking process for guests. Overall, the engagement was a great success, and both parties were satisfied with the outcome.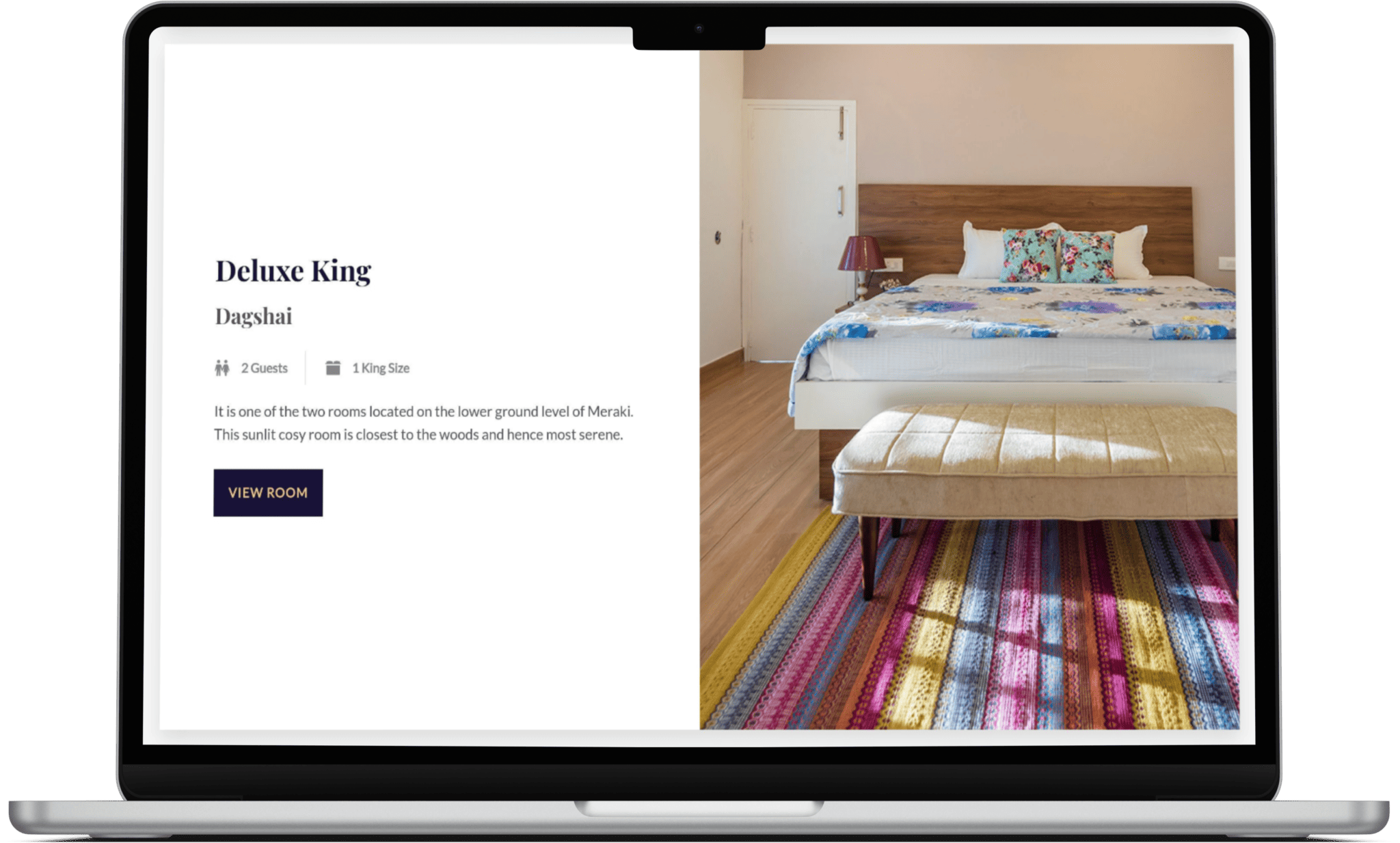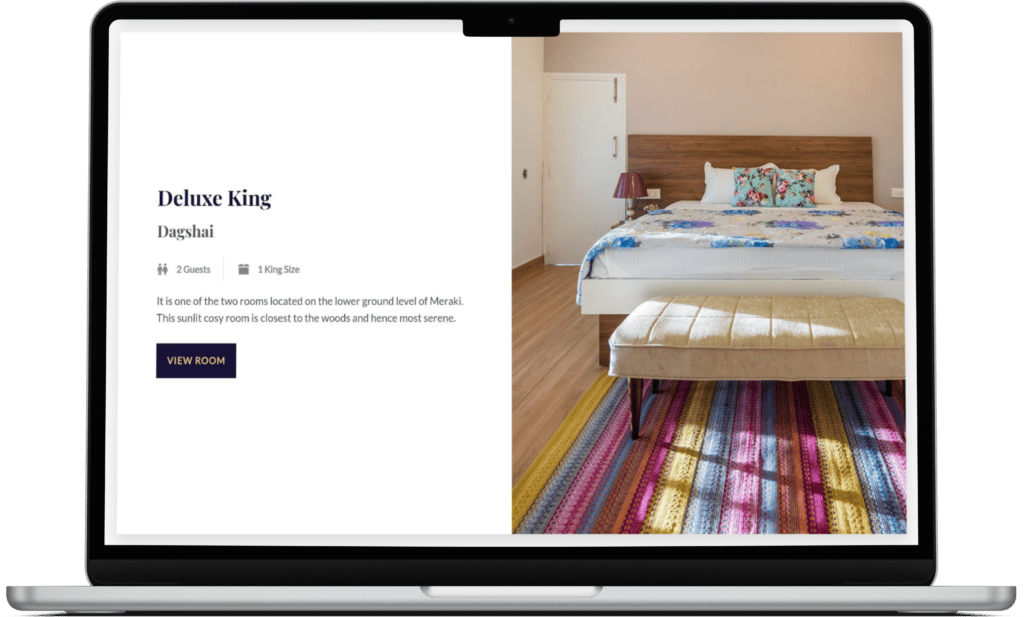 The resulting platform is a Progressive Web App (PWA) built using ReactJS that offers a responsive and user-friendly experience to users. The site is easy to navigate and features high-quality images that showcase the beauty of the holiday homes. The booking process is simple and straightforward, with real-time availability and pricing information displayed to the user.
The platform is hosted on AWS EC2 & RDS, ensuring its reliability, scalability, and security. ScaleupAlly's work has helped Meraki to establish an online presence, showcase its properties to a wider audience, and streamline the booking process for guests.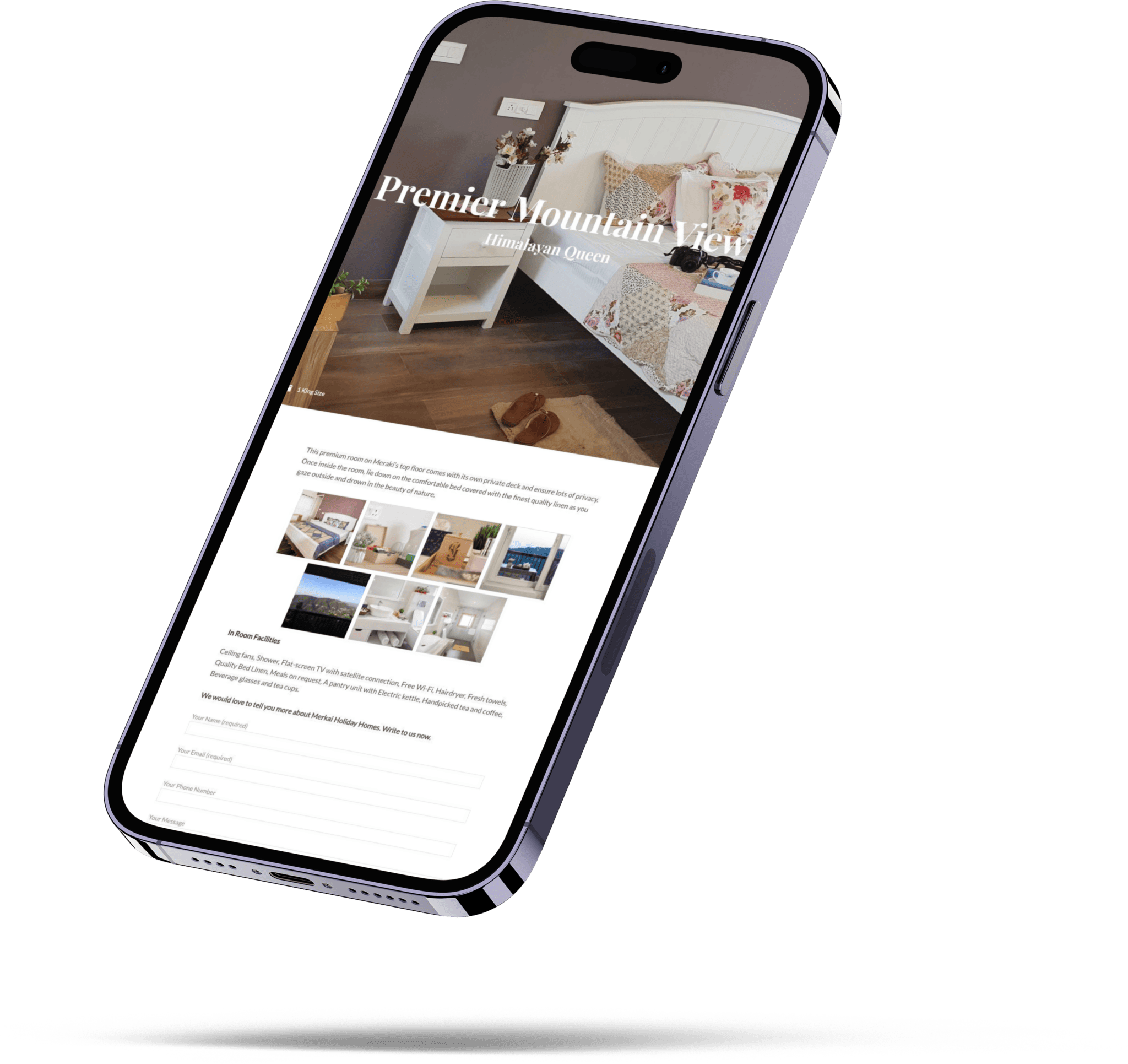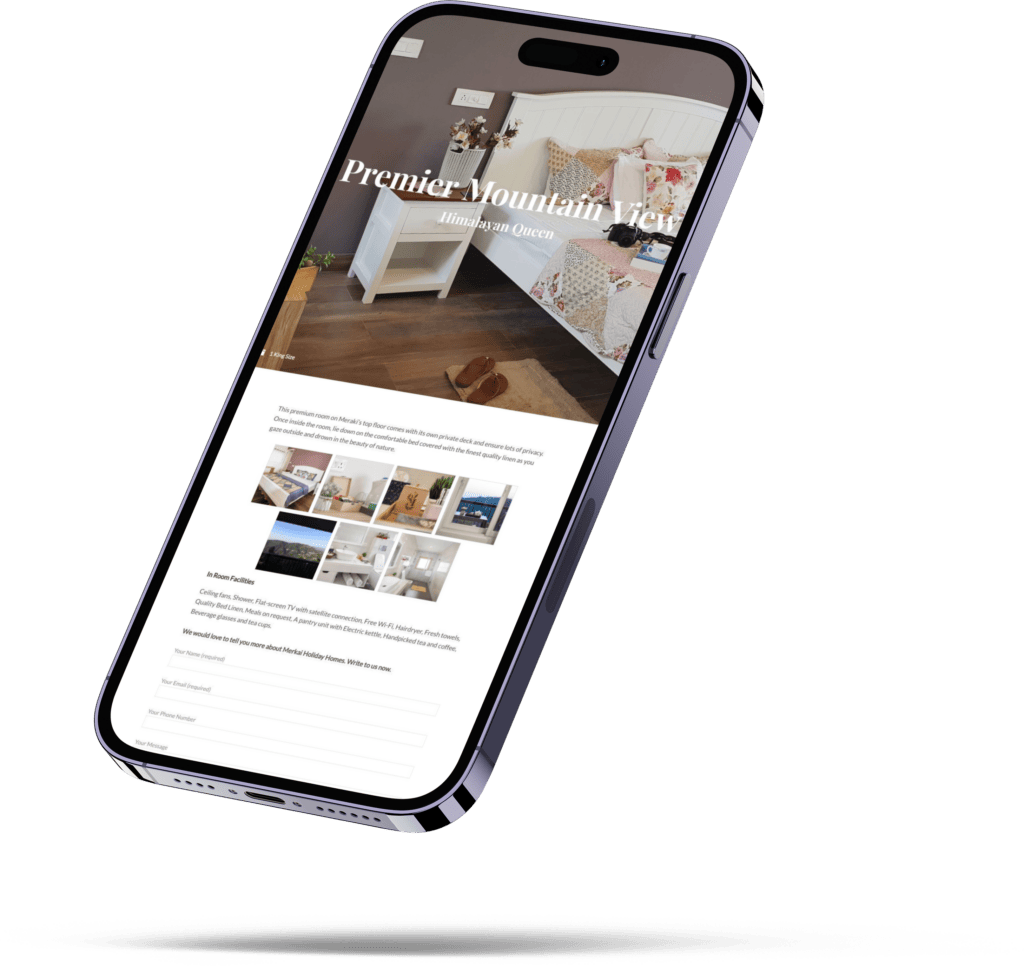 The engagement between Meraki Holiday Homes and ScaleupAlly resulted in the successful development of a dedicated platform for managing bookings and showcasing their properties. With the use of PHP Laravel, ReactJS, AWS EC2 & RDS, Javascript, and jQuery, ScaleupAlly conceptualized and designed the platform to offer exclusive features, a seamless user experience, and real-time availability and pricing information. The resulting Progressive Web App (PWA) is hosted on AWS EC2 & RDS, ensuring reliability, scalability, and security. The platform has helped Meraki establish an online presence, showcase their properties to a wider audience, and streamline the booking process for guests. Overall, the engagement was a great success, and both parties were satisfied with the outcome.
"ScaleupAlly is by far the most professional, and well-organized company we have ever worked with."